Marriage Registry Office
Here you will find detailed information about getting married in Aabenraa Kommune.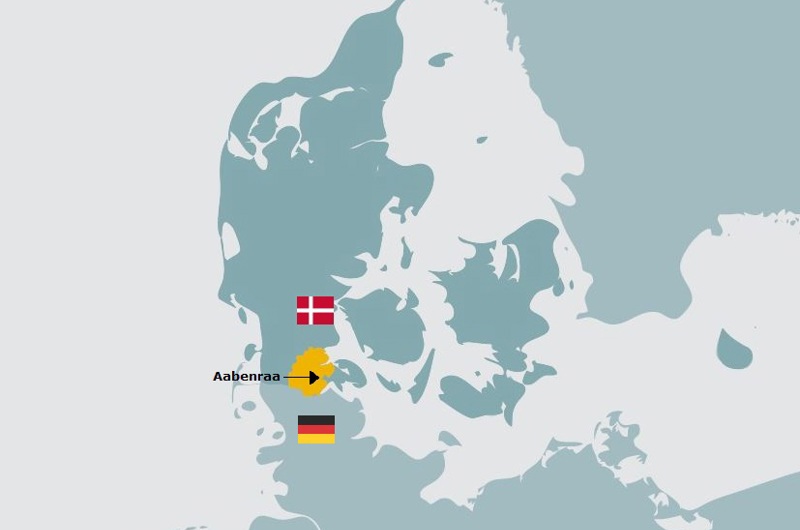 When you want to get married in Denmark, you must submit your application to the Agency of Family Law (Familieretshuset). You select by yourself, which municipality you wish to get married in and you have to indicate this in your application.
Of course, we would be delighted if you choose Aabenraa Kommune for the most important day of your life. 
If this is the case, please follow this procedure:
Send your documents to the Agency of Family Law (Familieretshuset) and choose Aabenraa Kommune for your wedding municipality - if you have questions regarding the case working or the case working progress, please contact the Agency of Family Law (Familieretshuset), hence we cannot answer questions in this matter.
When the Agency of Family Law (Familieretshuset) has checked and approved your papers, you will receive an email with a link to our booking page. You can book an appointment for the wedding yourself on the booking page.
You can only book an appointment once you have received your approval from the Agency of Family Law (Familieretshuset). Usually you can get an appointment within two weeks, but during high season (April-August & November-December) the waiting time is approx. 4-6 weeks.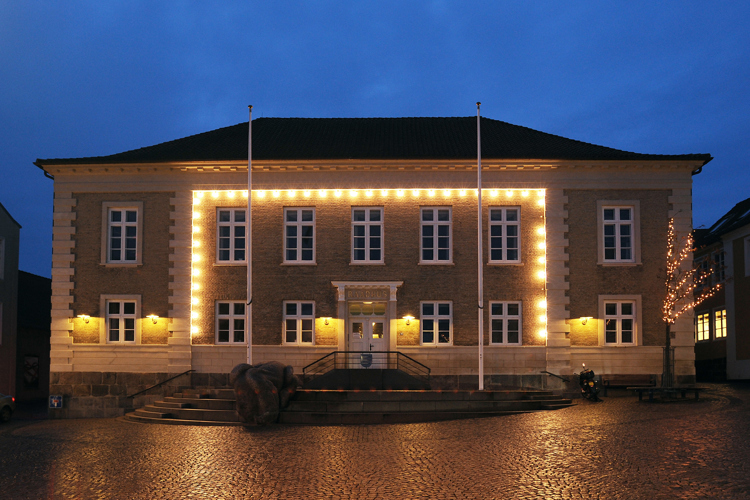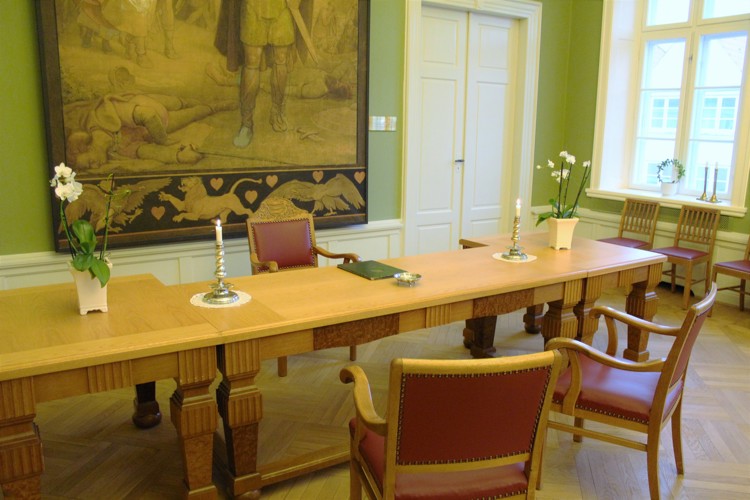 Appointments and witnesses
Two witnesses must be present at a wedding.
If you bring your own witnesses, you can get an appointment on a Monday, Thursday afternoon or Friday.
If you do not have your own witnesses, the municipality can provide them free of charge. If you do not bring your own witnesses, we can offer you an appointment on a Tuesday or Thursday - in October and November we can also provide witnesses on Mondays and Wednesdays. 
On Thursdays we have appointments with our witnesses for couples who urgently need an appointment, e.g. because their certificate of marital status from Familieretshuset will expire shortly. Please contact us by email (vielser@aabenraa.dk) if you need an urgent appointment. 
You come to the wedding ceremony on the date agreed with Aabenraa Kommune and there are no additional costs. There is no mandatory overnight stay.
Please note! You must both be able to communicate in English, German or Danish. If this is not the case, you must bring along a translator. If we cannot communicate with both of you, we cannot wed you. 
How to change the marriage municipality if you already have your approval from the Agency of Family Law
If you already have an approval and want to get married in our municipality, you must contact the Agency of Family Law (Familieretshuset). The Agency of Family Law (Familieretshuset) will send us your documents and you will then receive a link to our booking page.
Please contact the Agency of Family Law (Familieretshuset).
Web: https://familieretshuset.dk/en
Phone: +45 7256 7000
E-Mail: proeve@familieretshuset.dk
Practical information
Venue for the Ceremony
Det gamle Rådhus (The Old Town Hall)
Storegade 30, 1st floor
DK-6200 Aabenraa
Changing Facilities
There is a changing room available in the waiting area if you wish to change on-site.
Accomodation, activities and restaurants
Are you looking for accommodation, activities or a good restaurant visit the homepage of Aabenraa City.
Parking lots
In Aabenraa there are the following parking lots.
How does the wedding proceed? 
A wedding takes place with the couple, along with the guests, arriving at the agreed-upon time.
If you arrive early, you can wait in the waiting room. 
The registrar will come to fetch you, and you will proceed to the ceremony room together.
The couple has a seat in front of the registrar, and the two witnesses sit close by. 
Other guests take their seats behind the couple.
If you have a photographer with you, they can stand next to the registrar to capture the best photos.
The registrar gives a short speech and asks the couple to stand before exchanging their vows.
Once the registrar has declared you as a married couple, there's an opportunity to exchange rings.
Afterward, the couple, witnesses, and registrar must sign the marriage register.
Subsequently, the couple receives two international marriage certificates and a small token of appreciation from the municipality.
Following this, guests can congratulate the couple and take additional photos. 
Before you leave, the registrar is happy to take a group photo of everyone.
After the wedding
Marriage Registration & Name Change
Inform the relevant authorities that you have gotten married in Denmark. If you wish for a name change, also communicate this to the relevant authorities, as a name change in Denmark is not possible if you reside abroad.
Closing days 2023 (all days included)
06.04 - 10.04
05.05.
18.05. - 19.05.
29.05.
05.06.
17.07. - 21.07.
21.12.2023 - 01.01.2024
Frequently asked questions
Should you need a new marriage certificate you can contact us by E-mail (vielser@aabenraa.dk) or post and mention your names, dates of birth, date and place of the wedding.
Also remember to state which address we should post the new marriage certificate to.
A new marriage certificate is free of charge.

If you need a legalisation/ an Apostille on your marriage certificate, please contact the Ministry Of Foreign Affairs. 
When a Danish document has to be used abroad, it often has to be legalised.
If you need to have your document legalised/apostillised, please contact the Danish Ministry of Foreign Affairs.
We have issued a guideline on how to apply. 
Phone: (+45) 23 64 54 36 & (+45) 23 45 14 47

The registry office can be reached by phone on Mondays, Tuesdays, Thursdays & Fridays from 8 a.m. to 9 a.m.
Wednesdays closed.
Should your request not be urgent, we prefer to be contacted via e-mail.

Please note that we cannot provide any information on things that fall within the responsibility of the Familieretshuset.

Closing days 2023 (all days included)

06.04 - 10.04
05.05.
18.05. - 19.05.
29.05.
05.06.
17.07. - 21.07.
21.12.2023 - 01.01.2024